What can learning professionals learn from Foursquare…
As an instructional designer for a large corporation, I often struggle to identify what constitutes learning. It is proven to be very difficult to scale a meaningful learning evaluation system that evaluates when and how learners apply what they learned on the job.  Typically, we just rely on the learner
Passing a test
Acknowledging he/she learned something
Completing/Attending a learning experience (online or face-to-face)
Unfortunately, we [corporate learning professionals] rarely measure if there was the desired change in behavior. We leave that up to the managers or leaders. The main reason we don't, is it is too hard. There isn't really a great way to monitor behavior changes on a mass level. What's more, is there isn't a scalable way to measure that the behavior change is consistent over time. So we default to either testing immediately after a learning intervention or simply just checking for warm bodies in online or classroom courses. Then as a last stitch effort to show ROI we claw through business metrics and try to glean how learning made a positive impact to the bottom line.
 So what should I…we do?
I think we have to look to advertising and marketing professionals who are very successful in tracking our behaviors.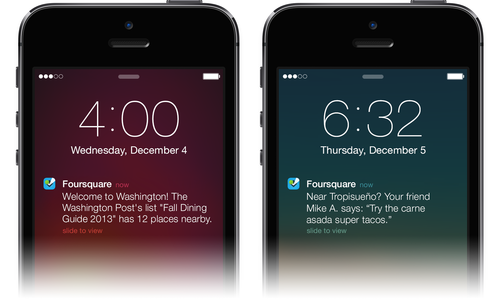 Drip Assessments – This is terminology I just made up. I simply mean, that we can leverage mobile devices and interconnected applications to track behaviors of our learners over time. Imagine a kind of Foursquare for learning. Similar to how the popular app works, it would track when learners take certain actions or complete certain tasks. Essentially the learner would "check-in" every time they perform the desired behavior. Then to go a step further, the learning app would drip questions to the learner when he/she accesses the app. Kind of like how the Foursquare app pops up a questions that reads "hey you recently went to "Bob's Cafe," is it great for children?" Then the learner can answer with just a single tap and go on with their day.